Two players escape room in Paris
Are you looking for an escape game for two people? Gamescape offers an escape game for 2 players: "Le cachot de la Bastille". This room, redesigned in 2021, welcomes groups of 2 to 5 players. You have one hour to solve all the puzzles and escape from this prison. This escape room is perfect for a team of two players who have already done some escape games. If you are completely new, we recommend that you come with a team of 3 to 5 players to fully enjoy this experience.

Gamescape has often tried to offer game experiences for 2 players for Valentine's Day for example. We are now offering a special rate of € 75 to come and do this two-player escape game during off-peak hours. To succeed in this 2-player escape game, you will need to show team spirit and cohesion, in order to solve all the puzzles that await you and escape in less than an hour!
Escape room "The Jail of La Bastille"
This escape room takes you in the footsteps of the prisoner in the iron mask. You and your companions have been mandated by the revolutionary tribunal to shed light on the existence of this legendary prisoner. In an hour, the Bastille will fall, you will have little time to complete your investigation and escape. Shackled by your heavy chains, locked in this dismal jail ... your chances of escape are slim. After all, no one has ever escaped the Bastille dungeons.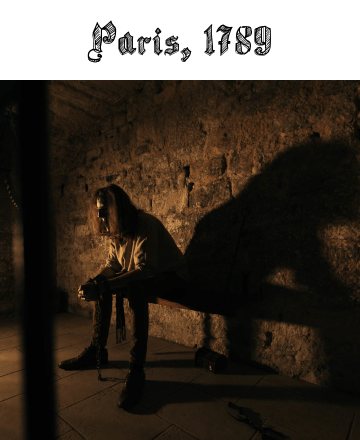 Book this escape room now
Off peak-tickets
(Weekdays 10am to 4pm)
5 Players : 19€/pers
4 Players : 23€/pers
3 Players : 27€/pers

2 Players : 37,50€/pers
Peak time tickets
(Weekdays 6pm to 8pm and the week-end and public holidays )
5 Players : 25€/pers
4 Players : 27€/pers
3 Players : 29€/pers

2 Players : 43,50€/pers
Why play a two player escape room?
Are you looking for
an original activity to do for two in Paris
? And why not have an escape game? It is not always easy to find an
escape game for 2 players in the french capital
. Luckily, Gamescape is here for you! The escape game is one of the most fun activities to do as a couple, but few brands offer escape rooms really designed for this team configuration.
Since August 2021, we've been offering an adventure that's perfect for a 2-player team
. But beware, as a couple, the escape game can be quite difficult. This is why we recommend that you try this adventure together after having already done a few escape games. If this is the case, you can then live a particularly intense adventure because with two players you have to be particularly active. You only have two pairs of arms to find all the objects that are hidden in the escape game and two brains to solve all the puzzles! A 2-player escape game challenges you but also allows you to fully enjoy the gaming experience. So don't hesitate any longer and come and try to escape two of the
Bastille dungeons
!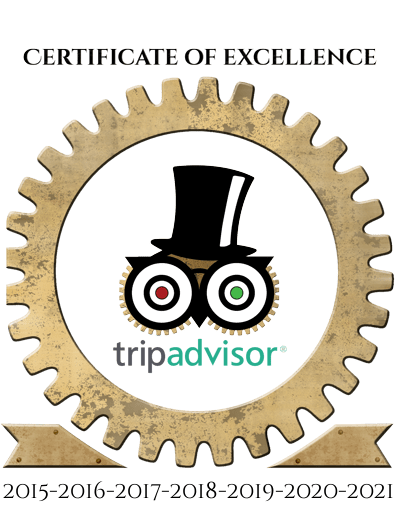 ⭐⭐⭐⭐⭐
 
Great Escape Game in Paris
Ultra warm welcome. Top decorations. We are immersed in history with the "Bastille dungeon" escape game. It's exciting, full of objects to find, intrigues to solve. Nothing is left to chance, this is truly a great escape game !!!

Reviewed on Trip advisor: August 2021 - Littlebzee
⭐⭐⭐⭐⭐
 
Excellent Escape Room
We did the Bastille dungeon, it was an excellent escape game with very good immersion, a fairly easy level of difficulty for those who have already played several games. The reception of the gamemasters of the Gamescape is warm and friendly.

Reviewed on Trip advisor: October2021 - Jeremy R
Our other escape games