Valentine's day Escape room
Valentine's Day is the day to please the person you love. But it's not always easy to make an original gift to your loved one. Romantic dinner, bouquet of flowers, jewellery... The list of cliché gifts is long and if you are looking to create a surprise, well, we may have something to offer you.
To
celebrate Valentine's Day in a fun and surprising way
, Gamescape offers you an unusual experience that will not leave your lover indifferent.
Book our escape game the jail of La Bastille for two players
between February 14 and February 18 and in addition to playing one of the best two players escape game in Paris, you will be welcomed with a glass of champagne to taste during the briefing.
At Gamescape, Valentine's Day lasts a week so don't hesitate to take advantage of it!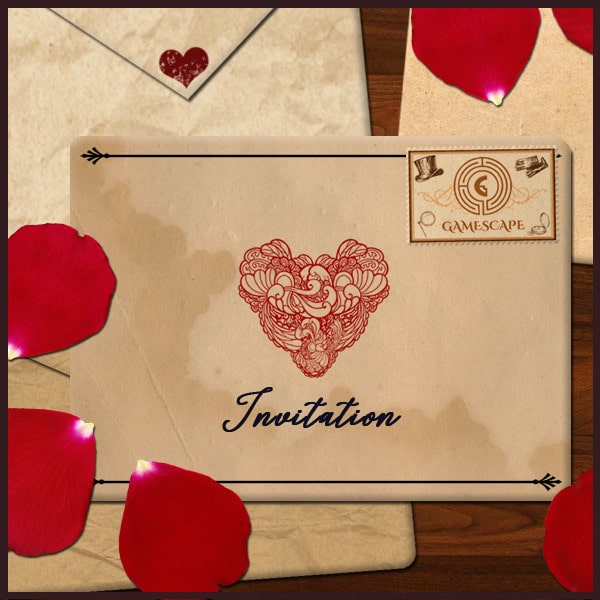 An escape game to celebrate Valentine's Day? Two good reasons to try the adventure
Make time to get together as a couple
Valentine's Day is an excuse like any other to take the time to get together, to celebrate the love we feel for this other who shares our life. Parisian life is not always kind to lovers, that's why Valentine's Day deserves to be celebrated with dignity. Making an escape game for this occasion is the guarantee of spending time together, having fun, teaming up and having a good time full of excitement and adrenaline.
Valentine's Day Escape game : An original idea
Want to celebrate Valentine's Day at Gamescape? Nothing's easier. You can book the escape room "The jail of la Bastille" for two players on February 14,15,16,17 or 18 2022 and we will welcome you with a glass of champagne before locking you up for an hour one-on-one with your other half.
On valentine's day, Customize your escape room
Do you want to make your Valentine's Day even more original? Why not customize your experience? Gamescape's team will be happy to hide in the room any element that will make you happy. You can deposit in advance a gift, photos, a love letter with a coded message inside! Let your imagination run wild and we will do our best to make this experience as amazing as possible. We already had a marriage proposal in our escape game and we will be delighted to have another one so don't hesitate to dream big!
Informations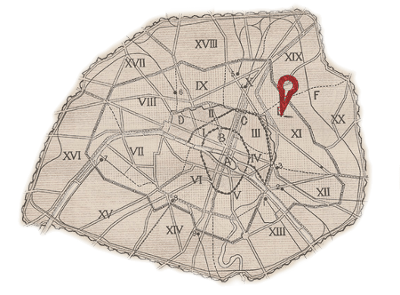 Informations
Gamescape is only a 5minutes walk from the subways République (line 3,5,9,11) and Parmentier (line 3)
We are located at 17 rue de la pierre levée 75011 Paris
Gamescape is open:
Monday to friday from noon till 10Pm
Saturday from 10am till midnight
Sunday from 10Am till 10Pm
Reservation needed.
Mail:
[email protected]
Telephone: 0033 1 77 12 23 62 or 0033 6 64 33 23 84